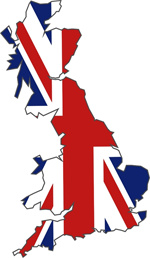 According to
GfK Chart-Track
,
Nintendo
has sold over 10 million
DS/DSi
handhelds in the UK, making it the best-selling console in the history of the region.
"Nintendo's Touch Generations range of software, which has been expanding the definition of videogame, has resonated strongly with people of all ages, extending its appeal to a non-traditional gaming audience, which now sees people aged between five and 95 picking up and playing Nintendo DS consoles,"
said Nintendo.


"The achievements of titles such as Dr Kawashima's Brain Training: How Old Is You Brain? and More Brain Training alongside recent launches including 100 Classic Book Collection and 42 All-Time Classics, has seen the Nintendo DS system significantly expand the audience traditionally associated with videogames."

The original DS "Fat" went on sale in March 2005 and the stats suggest one in every six UK citizens own the handheld.