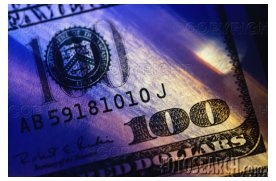 The U.S. videogame industry has fallen once again, says
the NPD Group
, dropping 7.6 percent for November, lamely entering the holiday season on a low note.
Overall, hardware sales fell 13.4 percent while software sales dropped 3.1 percent.
"This should not be viewed as a healthy start to the holiday season,"
says top videogame industry analyst Jesse Divnich.
The sales slump is even more surprising given the huge launch of
Call of Duty: Modern Warfare 2
and the strong Thanksgiving/Black Friday week of sales.
Says NPD analyst Anita Frazier:
"Breaking even seems more out of reach. In order to break even to last year, December sales would have to be up 36 percent over December 2008."
Overall, the industry is down 12 percent year-on-year.
For hardware, the
Wii
topped the list at 1.26 million units sold, followed by the
Xbox 360
at 820,000 and the
PlayStation 3
at 710,000. The PS3 was the big winner, with sales rising 90 percent year-on-year. Xbox sales were flat, and the Wii was down 35 percent.