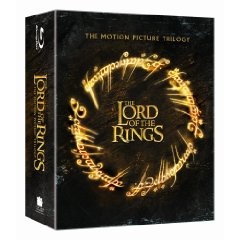 Warner Home Video
has announced the the release date for the long-awaited
Blu-ray
version of the
Lord of the Rings
trilogy, as well as a price.
The nine-disc set will be released on April 6th, and will include only the theatrical versions of the films, which should anger many would-be buyers who hoped for the extended versions. The set will also include digital copies for each film, and pre-orders start on March 2nd.

The MSRP is $99.99 but Amazon will likely offer the set for $69.99-79.99.