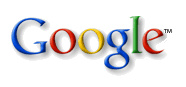 Reuters
is reporting today that the upcoming
Nexus One
will not only be available as an unlocked version directly from Google but also as a subsidized phone through
T-Mobile
, making it more affordable for possible buyers.
Sources say the phone can be available as early as January 5th.
"In the long term Google will become a seller and get commission from operators,"
added the sources, saying that other carriers will agree to Google's terms eventually.
There is still no word on how much the unsubsidized phone will sell for.
For more information on the phone check here:
UPDATED: Google phone 'Nexus One' confirmed, finally
For pictures, please check here:
Google Nexus One pictures