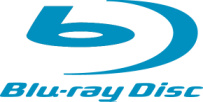 The
Blu-ray Disc Association (BDA)
has announced the release of the final
Blu-ray 3D
specifications this week, creating a uniform policy for future Blu-ray 3D compatibility, both for hardware and software.
The specification will also allow for the PS3 to playback
BD
3D content in 3D.
Blu-ray.com
adds that "the specification allows every player and movie supporting it to deliver
full
HD
1080p
resolution
to each eye. Moreover, the specification is display agnostic, meaning that Blu-ray 3D products will deliver the 3-D image to any compatible 3-D display, regardless of whether that display uses LCD, plasma or other technology and regardless of what 3-D technology the display uses to deliver the image to the viewer's eyes."
The spec also allows for backwards compatibility in future players and current players. 3D video will use the
Multiview Video Coding (MVC)
codec
, which is an extension to the ITU-T
H.264
Advanced Video Coding
(
AVC
) codec. MPEG4-MVC "compresses both left and right eye views with a typical 50% overhead compared to equivalent 2-D content, and can provide full 1080p resolution backward compatibility with current 2-D Blu-ray Disc players. The specification also incorporates enhanced graphic features for 3-D. These features provide a new experience for users, enabling navigation using 3-D graphic menus and displaying 3-D subtitles positioned in 3-D video."
"Throughout this year, movie goers have shown an overwhelming preference for 3-D when presented with the option to see a theatrical release in either 3-D or 2-D,"
adds Victor Matsuda, chairman, BDA Global Promotions Committee.
"We believe this demand for 3-D content will carry over into the home now that we have, in Blu-ray Disc, a medium that can deliver a quality Full HD 3-D experience to the living room."

"From a technological perspective, it is simply the best available platform for bringing 3D into the home," said Benn Carr, chairman, BDA 3D Task Force. "The disc capacity and bit rates Blu-ray Disc provides enable us to deliver 3D in Full HD 1080p high definition resolution."

"In 2009 we saw Blu-ray firmly establish itself as the most rapidly adopted packaged media format ever introduced. We think the broad and rapid acceptance Blu-ray Disc already enjoys with consumers will be a factor in accelerating the uptake of 3-D in the home. In the meantime, existing players and libraries can continue to be fully enjoyed as consumers consider extending into 3-D home entertainment,"
he concluded.