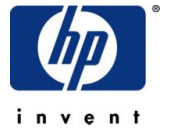 Hewlett-Packard
is taking
heat
this week after a video released on
YouTube
shows an internal problem with
HP
webcams, the fact that the camera has difficulty in recognizing black people.
The video shows two people, a black man named Desi and a white co-worker, Wanda. The problem is the webcams face recognition software, which in the video clearly does not work with Desi in the frame but works excellently with Wanda on screen.

HP says the problem is with low contrast in low lighting situations and they are working to fix it as soon as possible.