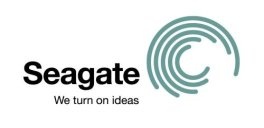 Seagate
, the world's largest producer of hard drive disks, may finally be in trouble in a 10-year-old lawsuit brought against them by
Convolve
over technologies allegedly stolen.
An ex-Seagate employee has come forward and signed an affidavit claiming that Seagate, despite having a nondisclosure agreement (NDA) with Convolve, ripped off the small company's technology then destroyed evidence of doing so.

Convolve sued Seagate in 2000 for $800 million USD over patent infringement relating to technology used to reduce noise and vibration in HDDs. Researchers at M.I.T had developed the techniques and Convolve was the first company to sell it. In 1999, Seagate met with Convolve to discuss the technologies but the NDA stated that the larger company could not use what was learned for their own benefit. Within one year, Seagate released a competing technology called "Sound Barrier" which used Convolve's sound reduction techniques.

Paul A. Galloway, the former employee, says that Seagate only began to try sound reduction techniques after their meetings with Convolve, however management had failed to tell its engineers that there was an NDA in place.

"I was deceived by my management's failure to tell me that the Convolve technology discussed within Seagate was NDA protected," says Galloway. "If I had known about Convolve's NDA with Seagate, I would not have worked on competing technology."

Afterward, says the affidavit, Seagate destroyed computers and blueprints used on the technology. Seagate denied comment.