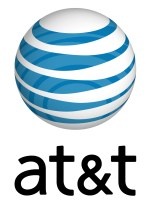 AT&T
has announced it will soon begin selling
Android
and
Palm
smartphones in the U.S., a smart hedge for when the
iPhone
goes off exclusivity in the 6 months.
The company is the second largest carrier behind Verizon with 82 million subscribers, but most of its growth has been attributed to new subscribers flocking to the iPhone.
AT&T will have five Android phones, developed by
Motorola, HTC
, and
Dell.
The
Dell Mini3
, released so far only in China and Brazil, will be exclusive to AT&T, although it is unclear for how long.
Mobility CEO Ralph de la Vega also noted that they would begin selling two
Palm
devices, although it is unclear whether they will be the
Pre
and
Pixi
or new phones not yet unveiled that will run on
GSM
and not
CDMA
.