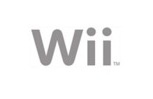 According to the latest
NPD
figures, the struggling video game industry ended 2009 on a high note, with hardware sales jumping 16 percent, offsetting a dip in software sales. Overall, sales jumped 4 percent to a record $5.5 billion USD.
Nintendo
dominated the hardware and software charts, winning the month easily, spurred by promotions from
Amazon
and
Wal-Mart
. The
Wii
sold 3.8 million units and the
DS/DSi
sold 3.31 million units. In the software chart, Nintendo had 6 of the top 10 sellers, including the top 3 (if you split Modern
Warfare
2 into separate console sales).
"We expected to have a good holiday and this was a great reaffirmation of that,"
added Cammie Dunaway, Nintendo of America's executive vice president of sales and marketing.
PlayStation 3
sales jumped 90 percent to 1.36 million units, and the
Xbox 360
was slightly behind at 1.31 million units sold for the month. The
PSP
got crushed in the handheld market battle, selling just 656,000 units.
Industry analyst Michael Pachter says he sees good things for 2010, with popular sequels set for release such as
God of War 3
and the new
Bioshock
.
The numbers:
PlayStation 2
333.2K
PlayStation 3
1.36M
PSP
654.7K
Xbox 360
1.31M
Wii
3.81M
Nintendo DS
3.31M