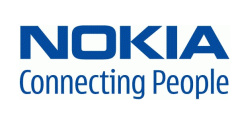 Nokia
has just announced the financial results for the previous quarter. The mobile giant reported profit of 1,395 billion euros (approx. $1,952 billion) and the revenue rose to 12 billion euros (approx. $16,8 billion). Revenue went up 22 percent from the previous quarter but had a 5 percent decline from year ago.
Overall sales rose 17 percents from the previous quarter and 12 percent from year ago to 126,9 million units. Market share climbed from 38 to 39 percent. The average selling price (ASP) of mobile devices was up one euro to 63 EUR.

Sales of converged mobile devices, including smartphones and so called mobile computers such as the Nokia N900, climbed as well. A total of 20,8 million converged mobile devices were sold during the quarter, an increase of 4,4 million units from previous quarter.

Services generated a revenue of 169 million euros, which increased 14 percent from the previous 148 million.

Overall the result was very positive for Nokia and far better than analysts expected.