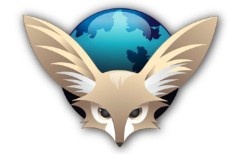 This weekend,
Mozilla
released the long-anticipated mobile browser,
Firefox Mobile 1.0
, for the
Nokia Maemo
.
Hoping to take market share from more established players like
Opera
, the Firefox browser will include customizable browser extensions as well as Weave Sync, the bookmark and history-syncing extension.
Nokia's open source Maemo OS is only available on the
N900
and N810, and the first release will also not include
Flash
support, which Mozilla fired at
Adobe
about, citing poor standard of quality. For those hoping to use YouTube without a stand-alone app, you can download the
YouTube Enabler
add-on.
Windows Mobile
is next on the timetable, with
Android
coming third. Hopefully by then it will be a fully workable browser.