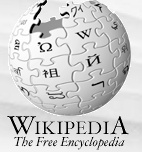 Wikimedia
, the company behind
Wikipedia
has said this week that they have installed a new server, one that should allow for the "huge influx" of video that is starting to be uploaded to the encyclopedia site.
Besides video coming from volunteers, hundred of hours of footage is coming from recent partnerships with national archives and museums.
In 2008, Wikimedia and open source video platform
Kaltura
joined forces to bring video to Wikipedia, but apparently the process it "taking a little longer" than originally anticipated.
Says Wikimedia's Head of Communications Jay Walsh about the delay, via
NewTeeVee
:
"We don't work with proprietary video systems."
Wikipedia will use the free, open-source
codec
Ogg
Theora
for video playback, which many browsers did not even support until recently.
Walsh says to expect at least some rollout of an HTML5-based video player and editor in the next three to six months.