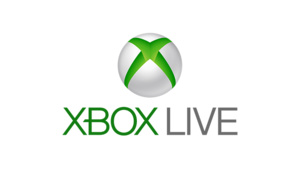 Microsoft
has announced today that they will be discontinuing
Xbox Live
service for the original Xbox console starting in April. The move will effectively kill all online play for the orphaned console, as well as for Xbox games that can be played on the Xbox 360.
"This isn't a decision we made lightly, but after careful consideration, it is clear this will provide the greatest benefit to the Xbox Live community,"
says XBL general manager Marc Whitten.
Whitten does admit that some games still have significant amounts of players, such as
Halo 2
, but all things must come to an end.
Says
the GM:
"There's no greater example of the power of the Xbox Live community than the Halo franchise. Halo 2 has had an amazing run on Live, with a dedicated community more than five years after launch and well into the next generation of consoles. It has fundamentally changed the way we play videogames. And while it's difficult to see that run come to an end, the Halo franchise continues to act as the benchmark for multiplayer gaming in this generation, with Halo 3, Halo 3: ODST and soon Halo: Reach on Xbox 360."
With the death of original Xbox Live, will come new services and features for the 360 version.
"As we look down the road, we'll continue to evolve the service with features and experiences that harness the full power of Xbox 360. To reach our aspiration, we need to make changes to the service that are incompatible with our original Xbox games. We will contact the Xbox Live members directly impacted by this change and if this includes you, I encourage you to check your Live messages and associated email account over the coming weeks for more details and opportunities. We view you as a partner in this process,"
Whitten concludes.