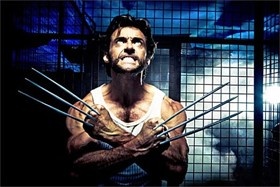 Twentieth Century Fox
has filed six new lawsuits this week, all against alleged sellers of a
workprint
version of
X-Men Origins: Wolverine
, which was leaked online one month before the film's theatrical release.
The DVDs containing the pirated film were being sold on iOffer.com, Craigslist.org and Sell.com before the movie's release date.
A few of the lawsuits are for different movies, including "Marley & Me," "Avatar" and "Bride Wars." Fox employees purchased the discs from these sellers over the course of the last year.
Fox says it is seeking up to $150,000 per infringement.
"This kind of conduct not only violates the law, it's just plain wrong,"
Fox added.
"We filed these lawsuits today to protect our creative professionals and the intellectual property they spend years developing."
Almost a year later, the FBI and Fox have still been unable to track down the earliest leak of the workprint copy.