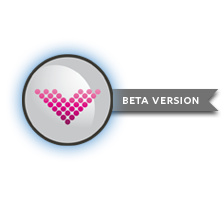 Voddler, an internet-based on demand video service, has just received 2.6 million euros in venture capital. Based out of Sweden, Voddler offers video streams for a variety of TV and movie titles.
Voddler has been in business since 2005. Currently their service is in beta and boasts 400,000 users in Sweden who had watched 1 million titles as of January.

They plan to expand into Norway in the first quarter of this year, followed by launches in Denmark and Finland.

Voddler is similar to Spotify, a streaming music service also based out of Sweden. Titles can be viewed for free, paid for by advertising.

In the future Voddler will also begin offering a premium service where users can pay directly to avoid the ads.

Sometimes seems like Netflix and Hulu are the only serious streaming video services because they get so much press. But competition from companies like Voddler will be essential for the market to grow, particularly outside the US.