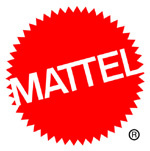 At the Toy Fair 2010,
Mattel
has seemingly brought the ever-popular
Barbie
into the 21st century, with the introduction of the
Barbie Video Girl Doll
.
The doll has a video camera built-in to her necklace, and an LCD video screen in her back, allowing you to record and see everything the Barbie has seen.
Barbie has a USB port in her back as well, so you can plug her in, and playback the video on a computer or TV. You can record up to 30 minutes of video and later edit it at Barbie.com.
The doll costs $50 USD and will be available in toy stores starting in July.