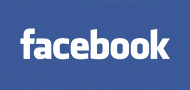 Katherine Evans, a teenager in Florida sued her former principal in 2007 after she was suspended for criticizing a teacher with a Facebook page.
She was suspended for the page, which the principal called "cyber bullying" and in response, Evans sued the principal. Today, a federal judge has ruled that the suit can proceed, and Evans says she is looking to have her suspension expunged from any permanent records as well as a "nominal fee" and the payment of all her legal fees in the matter.
The case should go to trial by the Spring.
"This is an important victory both for Ms. Evans and Internet free speech,"
says Maria Kayanan, associate legal director of the American Civil Liberties Union of Florida, via the
NYT
.
"Because it upholds the principle that the right to freedom of speech and expression in America does not depend on the technology used to convey opinions and ideas."