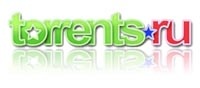 Torrent.ru
, the Russian-based torrent indexing site that serves 4 million users, has had its domain name suspended today, effectively taking down the site at its current location.
The large indexer, which has over 1 million active torrents, had the domain name suspended by RU-Center, the nation's largest registrar and web-host.

According to Andrey Vorobiev, Director of Public Relations (via TorrentFreak), "the domain was blocked on the orders of the Investigative Division of the regional prosecutor's office in Chertanovskaya, Moscow, but could not disclose the reasons."

For now, the site is back up at Rutracker.org, but it remains unseen whether that new domain will be taken down by the authorities as well.