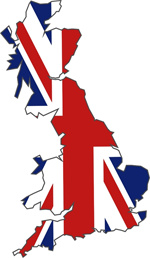 Consumer Focus
, a consumer watchdog that operates in the United Kingdom, has called for the region's copyright laws to be adjusted after research showed most consumers are unaware of copyright law. Millions of people are totally unaware that they regularly break the law in the UK, according to Consumer Focus. Their great crimes? Ripping and format shifting.
Consumers regularly rip CDs to computers as
MP3
or other digital file formats for convenience, a practice which could very well be illegal depending on the circumstances. The same user would then break the law again by transferring those files to a portable media player device; a practice known as format shifting (technically, just ripping to a computer is format shifting, but the
CD
-> MP3 player example is usually given).
Some rights holders believe format shifting should be illegal, and that consumers should have to pay again to consume the same content on a different format. In a poll of 2,026 people, 73 percent were totally unaware of what they could legally copy or record.
Jill Johnstone
, of Consumer Focus, said that the law does not take the advance of technology over the past decade into account and needs to be changed.
"The world has moved on and reform of copyright law is inevitable, but it is not going to update itself,"
she said
. Of course, consumers are not being prosecuted generally for ripping CDs or putting music from a CD on an iPod, clearly, but its the implication that people are breaking the law by doing so that is bad enough on its own.
IT lawyer
Nick Lockett
, of
DL Legal
, said that law enforcement only has the will and allocated resources to tackle commercial operations, not personal use. He pointed out that the practice of recording content from television using a video recorder only became legal through a copyright law amendment some time after recorders were on the market, and recording was a common practice.