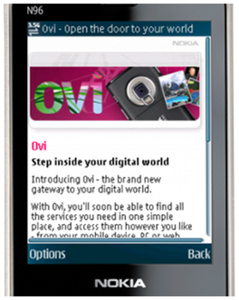 Skype for the Symbian smartphone OS will not be available to North American visitors through Nokia's app store. The decision not to distribute the app through the Ovi Store was apparently made to help market Skype's partnership with Verizon.
Last month the two companies
announced a deal
to offer Skype on a number of smartphones, including a Blackberry and several Android phones.
Sravanthi Agrawal of Skpye's corporate communications team
said
,
"Skype has made a decision in the United States to not promote the Skype for Symbian app through the Ovi Store. We did this so that we could drive more attention to the recently announced Skype and Verizon Wireless agreement. This was a marketing decision — plain and simple."
Skype's decision came as a surprise to Nokia, who reportedly wasn't
told
of the plan ahead of time. Like everyone else, they found out when
the app was released
to users outside the US last week.
You can still
get the app directly
from the Skype website.