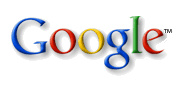 According to the latest February data from
comScore
,
Bing
continues to take more search market share, again at the expense of
Yahoo
.
Market leader Google grew from 65.4 percent to 65.5 percent while Yahoo fell from 17 percent to 16.8 percent. Bing was the biggest riser, from 11.3 percent to 11.5 percent.

Ask remained about flat at 3.7 percent, and AOL stayed completely flat at 2.5 percent.

Overall, total US core search volume increased 10.4 percent year-on-year.