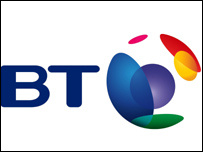 In a letter to the
Financial Times
,
BT Group
Chief Executive
Ian Livingston
suggested that persistent file sharers caught breaking copyright laws should face fines instead of technical sanctions proposed by the UK government. He said that suspending service for persistent infringers as spelled out in the
Digital Economy Bill
could deny a fair hearing for the accused.
Instead of the technical sanctions outlined in the DEB, Livingston said people could choose to pay a penalty or fight the accusation. Those who dispute accusations could take their case to a new tribunal instead of the courts. The suggestion brings BT in line with the
Open Rights Group
, which believes such a system would be fairer and less risky than the proposed suspensions and other sanctions.
In the letter - which was also signed by the bosses of TalkTalk, Virgin Media and Orange, as well as Facebook, Google, eBay and Yahoo! - a recent amendment to the Digital Economy Bill faced considerable criticism. The amendment made last week would allow copyright holders to injunct ISPs and
force
the blocking of specific web addresses.
The measure would be used to fight against files posted on
"locker services"
, such as
Rapidshare
.
"Endorsing a policy that would encourage the blocking of websites by UK broadband providers or other internet companies is a very serious step for the UK to take,"
the letter reads
.
"Put simply, blocking access as envisaged by this clause would both widely disrupt the internet in the UK and elsewhere and threaten freedom of speech and the open internet, without reducing copyright infringement as intended."
The peers behind the amendment have argued that all major ISPs already block access to URLs that are known to carry images of child abuse, and therefore have the technical means to block links to pirated material.