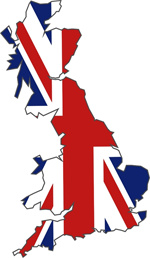 A new proposal in Britain, taken up by the House of Commons today, wants to make it law that ISPs are forced to block access to all sites that offer unauthorized movies, music and other pirated content like games and books.
Content holders say the amendment will finally give them "the tools to tackle the piracy problem at the supply and demand levels," says the
NYTimes
, but critics see censorship of the Internet and general undermining of the development of England's digital economy.
The
Open Rights Group
, which has been fighting against Internet censorship, says the new law will certainly be abused, allowing individuals or companies to "suppress any Web content they find objectionable, under the pretext of protecting their copyright."
The British government says curbing piracy will bring hundreds of millions of dollars in new revenue to the entertainment industry, which accounts for 6 percent of economic output, but critics say the policies will be expensive for the ISPs, and taxpayers will be forced to help pay for the enforcement of policies they couldn't care less about.