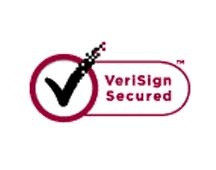 As of today, the first ever "dotcom" has celebrated its 25th birthday, an Internet landmark.
On March 15th, 1985 Symbolics computers purchased the first domain with a dotcom ending, becoming one of just 6 companies/individuals to do so in 1985. In 1997, the one millionth dotcom was registered, a number that has since exploded.

"This birthday is really significant because what we are celebrating here is the internet and dotcom is a good, well known placeholder for the rest of the internet," adds Mark Mclaughlin, Verisign CEO. Verisign is in charge of the entire dotcom domain. "Who would have guessed 25 years ago where the internet would be today. This really was a groundbreaking event."

In 2010, 668,000 dotcom sites are registered every month, and 57 million domain names were registered between the year 2000 and 2010. For the 15 years preceding it, only 21 million domain names were registered.

McLaughlin of Verisign also adds that it currently logs 53 billion requests for websites every day, and "we expect that to grow in 2020 to somewhere between three and four quadrillion."