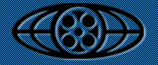 India, one of the world's biggest film markets, also has one of the bigger piracy rates in the world and the Hollywood and Bollywood studios want to try to put an end to it.
The
MPAA
and seven Indian companies have signed a coalition intended to fight piracy, with the group working with movie theaters to try to shutdown
camcorder
recordings, as well as working with ISPs to shut down the ease of Internet piracy.
The industry group would not reveal the budget but did say it would come from its members, the major studios. The MPAA has anti-piracy coalitions in the U.S., the EU and Hong Kong.
"People are becoming more of the same mind,"
adds Dan Glickman, the chairman of the
Motion Picture Association
of America.
"The Indian film industry now understands their product is getting stolen at significant rates."
According to an Ernst & Young study, piracy cost the Indian economy $959 million and 571,000 jobs in 2008.