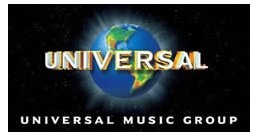 Universal Music Group (UMG)
, one of the "Big 4" record labels has announced its latest ploy to increase physical
CD
sales in the U.S., slashing prices of new releases to under $10.
Dubbing the pricing program "Velocity," UMG hopes that consumers will go out and buy CDs, which will still retail for higher prices than the comparable songs digitally, but with a closer gap.

"We think it will really bring new life into the physical format," adds Universal Music Group Distribution chairman/CEO Jim Urie.

Wholesales prices for new releases have now been dropped to an average of $7.50 from $10.35, and MSRPs for retail prices are dropped to between $6 and $10.

UMG is hoping that the big hit taken to revenue can be made up with an increase in sales volume. Overall CD sales are already down 15 percent year-on-year, with bigger drops expected.

Velocity is set for a Q2 launch and should last through the holiday season.