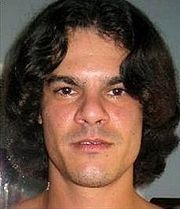 Albert Gonzalez, the 28 year old hacker convicted of stealing and reselling over 170 million credit and ATM card numbers, has received 20 years in prison for his role in over 20 counts of identity theft, wire fraud, computer fraud and conspiracy that led to $200 million in losses for banks, insurers and retail companies.
The hacker stole the credit card numbers using sql injection and
packet
sniffer malware software to create backdoors into the corporate systems of retailer chains TJX Companies, BJ's Wholesale Club, OfficeMax, Boston Market, Barnes & Noble, Sports Authority and Dave & Buster's. Gonazalez and two other conspirators also used wardriving, hacking using accessible Wi-Fi in retail stores.
At the time of his arrest Gonzalez forfeited his Miami condo, a 2006 BMW 330i, thousands of dollars in jewelry and $2.7 million USD in cash.