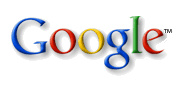 Google
, which announced last month that it will begin building an ultra fast broadband network to service up to 500,000 customers around the United States, (with speeds advertised at about 100 times the current average speed for broadband connections) has said today that 600 communities applied for the experiment, as well as 190,000 individuals.
"As we narrow down our choices, we'll be conducting site visits, meeting with local officials and consulting with third- party organizations. Based on a rigorous review of the data, we will announce our target community or communities by the end of the year,"
adds James Kelly, a product manager.
One of the most headline-grabbing lobbying efforts done by a community was from Topeka, Kansas
where the mayor temporarily changed the name of the entire city to Google, Kansas.