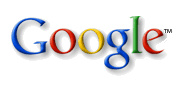 Topeka, Kansas mayor Bill Bunten has announced today that the city will temporarily be renamed
Google
, in an effort to get the search giant to bring their proposed 1000Mbit free Internet to the city, via the "Fiber for Communities" program.
"It's just fun. We're having a good time of it," says Bunten. "There's a lot of good things that are going on in our city."

Cities were given a March 26th deadline to explain to Google why they are interested in the broadband, and Google will then choose a couple of cities for the pilot project, with no more than 500,000 in population total.

When asked if they would make the name permanent if Google invested in them, Bunten laughed.

"Oh, heavens no, Topeka? We are very proud of our city and Topeka is an Indian word which means 'a good place to grow potatoes.' We're not going to change that."