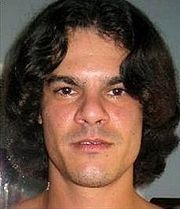 Christopher Scott, accomplice to the largest heist of credit card numbers, ever, has been sentenced to seven years in prison this week, following buddy
Albert Gonzalez
(pictured), the mastermind behind the scheme.
Gonzalez was convicted of stealing and reselling over 170 million credit and ATM card numbers,
and received 20 years in prison
for his role in over 20 counts of identity theft, wire fraud, computer fraud and conspiracy that led to $200 million in losses for banks, insurers and retail companies.
Scott was pegged as a "key lieutenant" to Gonzalez, with Gonzalez allegedly paying up to $400,000 to Scott for his services over the course of their years as thieves.