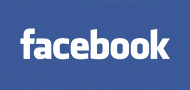 As the headline states, the extremely popular
Apple App Store
is now available through
Facebook
as a group you can become a "fan" of.
The link let's you see the top game, both free and paid, as well as search for titles you may already know about.
There is a "Featured" category and a "Discussion" tab, which is full of user comments on games and other apps.
If you are a Facebook user and need your fix of apps you can check the Store here:
http://www.facebook.com/AppStore