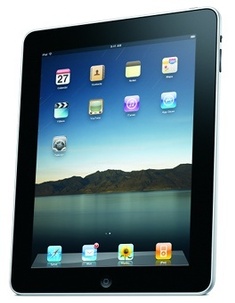 Hyundai
has announced that all new buyers of the
Equus
luxury sedan will receive an
Apple iPad
, one that comes pre-loaded with a digital version of the car's owner's manual.
The tablet will also have a pre-loaded Hyundai app which will make service appointments easier.
Mike Bloxham, director of insight and research at Ball State University's Center for Media Design says:
"They are trying to position themselves as a modern, in-touch, technologically savvy brand. It is the sort of innovation you would expect from BMW or Mercedes, but not Hyundai."
Hyundai is known for ultra-budget
cars
but will try to steal some luxury market share from competitors such as
Lexus
and
Mercedes-Benz
. The Equus will sell for around $55,000 USD, a far cry from some of Hyundai's budget cars like the
Accent
which sells for $10,000.