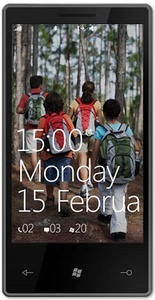 Since the launch of their latest mobile OS in February,
Microsoft
has fielded criticism over the name,
Windows Phone 7 Series
.
Most complaints were over the fact that the name is overly long, and that it not the easiest phrase to say.
Microsoft has listened and decided to slightly change the name, and the Windows Phone team has Tweeted about it.
Says the
Tweet
:
"Tis the season for Series finales. We've got one too - dropping the 'Series' and keeping the 'Windows Phone 7.' Done.
"
Most reporters had dropped the "Series" already anyways, but now it appears to be official.