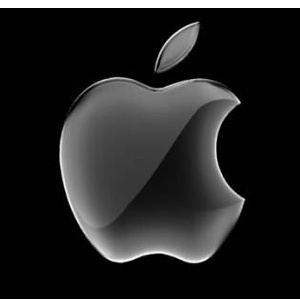 Apple may have more than one version of the next iPhone planned according to some hints found in the iPad file system.
The first clues about the new model of iPhone, expected later this year, first appeared last year in version 3.1 of the OS. But at that time there was only one listing.
Boy Genius Report has
published
a screenshot from the latest iPhone OS update, version 3.2, showing two new phones listed which should have essentially the same hardware.
The original iPhone and iPhone 3G are noted as 'iPhone 1,1' and 'iPhone 1,2' respectively. This indicates that the general platform is mostly the same in terms of hardware.
The iPhone 3GS is listed as 'iPhone 2,1'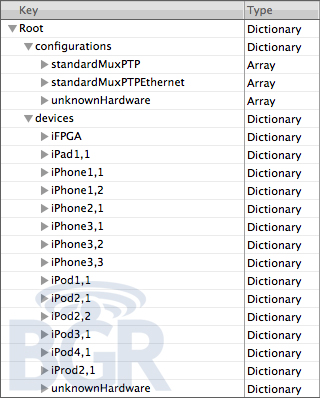 which is logical since the hardware in it is significantly different than the previous two models.
Then there is a listing for 'iPhone 3,1'. This is reportedly the model which Apple began testing last November. References to it first showed up in version 3.1 of the iPhone OS.
The two other models listed, 'iPhone 3,2' and 'iPhone 3,3' are new in iPhone OS version 3.2. Based on the numbering used for the first two iPhones it's almost certain they share the same basic hardware as the previously discovered new model.
So what could be different? The most likely explanation for at least one different version would be CDMA.
All iPhones made so far have been designed exclusively for GSM networks. GSM is the technology used in the vast majority of mobile phone networks around the world.
But many US carriers, including both Verizon and Sprint, use a competing technology called CDMA. Although it's possible to make a phone which supports both, it's simpler (and cheaper) to support one or the other.
With AT&T's partnership with Apple as the US iPhone partner
expected to end
this year, rumors about a Verizon iPhone have
run rampant
.
Perhaps we'll know more after Apple's
iPhone OS press event
later this week.