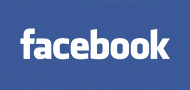 Facebook
has shutdown their "Lite" version of the site which launched last year in India and the U.S. and was aimed at Internet users with dialup or slow DSL connections.
The stripped-down site was available since September.
Adds Ray Valdes of
Gartner Research
:
"I think a lot of the Facebook experience was left out of Lite, especially the monetisable parts...the other part of this decision is probably because they have improved the performance sufficiently with the main part of Facebook and made things run better that they didn't need this back-up approach to cover a situation of low performance."
FB Lite only allowed users to write on walls, post video and photos and browse other profiles while all other features, such as applications, were stripped out.
There was no official word on why it shutdown but it seems that there was no point to keeping it open due to lack of users.
"It would seem not enough people were using it but then there was not a lot of awareness about the product. Tears will not be shed over the loss of Facebook Lite,"
wrote
Nick O'Neil via the BBC.