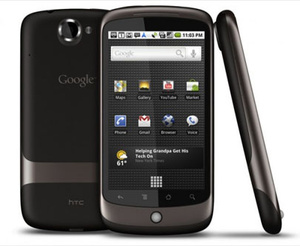 Although
Google
promised the
Nexus
One smartphone for
Verizon
when it launched the device, the search giant has changed its stance today, instead telling Verizon subscribers to instead purchase the
HTC Incredible
, if they want a high-end
Android
device.
As posted earlier today in the official Google phones
portal
, instead of saying to buy the
Nexus One
for Verizon in the spring, it now reads:
"For Verizon's network, you can buy the Droid Incredible by HTC."
When asked
for an elaboration on the word change, Google added the following:
"We won't be selling a Nexus One with Verizon, and this is a reflection of the amazing innovation happening across the open Android ecosystem. Verizon Wireless customers who want an Android phone with the power of the Nexus One can get the Droid Incredible by HTC."
Vodafone
just announced
that it will begin selling the Nexus One in the UK starting this week.
The 'superphone' has a 3.7″ AMOLED 480x800
WVGA
display, a 1GHz Qualcomm Snapdragon processor, 5MP camera with autofocus and flash, 512MB
RAM
and ROM, a
microSD
slot and noise suppression.