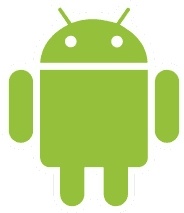 Users of older
Android
devices such as the
T-Mobile G1
and even newer devices like the
Motorola Droid
have always complained about the lack of available room for apps downloaded from the
Android Market
.
Droid users, for example only get 256MB of space, and G1 users much less.
When the company launched the
Nexus One
, engineers said they were working on a solution, and it appears finally that an official "Apps2SD," the feature found in all rooted
ROMs
is on the way, giving users almost unlimited (who can possibly fill an 8GB
microSD
card with apps?) amount of room for their apps, and freeing up internal memory.
Issue 1151 in the Android Code page now says "future release" after months of saying "assigned." The engineer who changed the note, San, had the
following to say
:
"Apologies, but I'm not permitted to disclose scheduling information – suffice to say it's coming soon. Sorry for being vague, and thank you for your continued patience – I sincerely appreciate it."
Perhaps it will be revealed at the upcoming I/O conference.