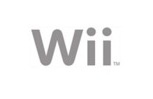 According to
Nintendo's
latest
financials
, the
Wii
console has topped 70 million units sold worldwide, seeing 20.53 million sales in the fiscal year ended March 31st, 2010.
The number, 70.93 million, is good for about 49 percent of the home console market, with rivals
Xbox 360
and
PS3
controlling 27 and 24 percent, respectively.
For the year, sales of the Wii hardware jumped in Japan to 2.38 million from 2.06 million, but sales in the Americas fell drastically from 12.93 million to 9.86 million. In the EU and other nations, sales fell from 10.96 million to 8.30 million.
Overall, software sales decreased, but "million-seller titles" jumped from 54 to 79.
Software sales fell from 204.58 million to 191.81 million, with sales only rising in Japan.