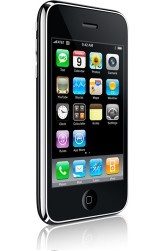 Engadget
has reported today that
Apple
and
AT&T
originally signed a five-year exclusivity pact in 2007 with the launch of the original
iPhone
, although it is unclear whether that deal is still in effect, just three years later.
The site found the official details out after reading a 2008 court filing by Apple, although a USAToday report made it clear in 2007 that AT&T was the exclusive distributor of the phone in the United States. Verizon also passed on the original deal.

The filing was necessary because Apple and AT&T were the subject of a class-action lawsuit filed in 2007, which claimed that the carrier had a monopoly over iPhone customers, since after their contract expired, they could not jump to another carrier, as the handset was locked down.



Nilay Patel of Engadget says the real question may be whether the deal is still in effect, or been reworked since 2008: "Contracts can be canceled, amended, and breached in many ways, and AT&T's spotty recent service history plus the explosion of the iPhone and the mobile market in general have given Apple any number of reasons to revisit the deal. In addition, the two companies obviously hit the negotiating table again to hammer out the iPad's pricing plans, and there's no way of knowing whether that deal involves the iPhone as well."

It will be interesting to see whether or not an iPhone for Verizon or any other carrier is on the way sometime this year, or if that 2012 deal is still in effect.