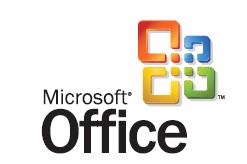 Microsoft
has announced that the
Office 2010
suite, the latest in the long line of the popular word processing bundle, is now available online and in stores.
New to the 2010 version is the addition of Office Web apps, which are free for consumers to use online, allowing for saved files in the cloud as well as collaboration and sharing.
Says Stephen Elop, president of Microsoft's business division:
"Along with Office 2010, Microsoft also released the SharePoint 2010 collaboration suite. Office 2010 and SharePoint 2010 define the future of productivity. With the 2010 set of products, organizations will save, innovate, and grow as their people benefit from working across the PC, phone, and browser."
Additionally to the Web apps are
new broadcast capabilities for PowerPoint, auto-preview for Word and "Sparklines" for Excel which can "generate trend visualization graphics."
Microsoft has been actively promoting the Web apps as it competes with
Google
for cloud-based word processing. Google Docs is actively used by millions of users.
The physical version of Office 2010 Pro costs $500 and the download-only costs $350. The other versions are significantly cheaper, but still decently expensive, with the Home and Business versions costing $280 and $200 (physical; download only) and the Student version costing $149 and $119.