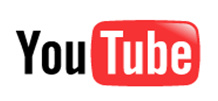 Google
has announced that it will give
YouTube
fans a chance to share their videos with more privacy, offering "private" and now "unlisted" options alongside the standard "public" option.
For "private," you can invite up to 25 friends to view the video, and that is it. Unless you have been invited, you cannot view the video.
The new "unlisted" feature gives you the chance to remain "semi-private," by keeping the video not indexed in the YouTube search engine or on the user's personal channel. Anyone who has the link can watch the video, and they can share it as well, so your video will spread almost literally by "word of mouth."
That being said, the options should be welcomed by YouTube users that would like to keep their videos private, or private to a degree.
Read the full blog post here:
YouTube Blog