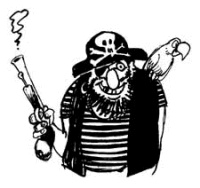 The Hollywood Reporter
has reported today that producers of the recent Best Picture winning film "The Hurt Locker" are preparing to sue thousands of alleged pirates, and that the case could be filed as soon as this week.
The
U.S. Copyright Group
, which has sued tens of thousands of alleged
torrent
users this year, has teamed up with
Voltage Pictures
, the team behind the movie, and the filing is said to include "tens of thousands (of pirates), if not more."
The movie was leaked to the Internet, in full
DVD
quality, about 6 months before its nationwide release in the U.S. Despite winning Best Picture, the film only grossed $17 million USD.
When filed, the plaintiffs must subpoena ISP records, and lawyers for the U.S Copyright Group say 75 percent of ISPs asked have cooperated in doing so.
Back in April,
the Group sued 50,000 users
, and says that over 40 percent have already settled with no cases going to court.