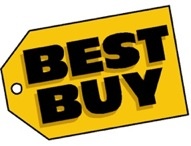 Best Buy
has
announced
that its anticipated
CinemaNow
-based online video download service launch will happen later this month, giving users a chance to buy or rent movies and TV episodes.
The large retailer is moving into a crowded market currently dominated by
Amazon
and
Apple
and to a lesser degree by
streaming
services such as
Netflix's Watch Instantly
and
Vudu
, which was recently acquired by
Wal-Mart
.
The store is based on Sonic's CinemaNow service, and will be built right into devices sold in-store under the
Insignia
brand. Devices range from
DVD
and
Blu-ray
players to
HDTV
sets.
The service will also be built into the same devices through other manufacturers later in the year.
When the service launches, Best Buy says it expects to have thousands of new releases, indie films, catalog films and TV eps available. Some of the titles will be available on the same day as their DVD counterpart.
Check the site here:
http://www.cinemanow.com/