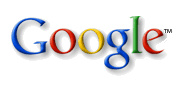 OnStar
has announced today that it has teamed with
Google
to develop new features to be used in Chevy Volt mobile app.
The app will get its first public showcase at the upcoming Google I/O conference tomorrow in California, where OnStar will show off the
Android
-leveraged application.
Adds OnStar pres Chis Preuss:
"While OnStar will never lose sight of our core focus on safety and security, this relationship is an example of how we're evolving our leadership position in connected vehicle technology. What we're talking about today is only the beginning."
The current Chevy Volt app will get a new "navigation" tab, which will pinpoint the car's location via Google Maps. Then, just like on Android smartphones, users can voice search for destinations and have OnStar turn on turn-by-turn directions.
Additionally, the app will have the following features:
* Charge status display – plugged in or not and voltage (120V or 240V)
* Flexibility to "Charge Now" or schedule charge timing
* Display percentage of battery charge level, electric and total ranges
* Ability to manually set grid-friendly charge mode for off-peak times when electricity rates are lowest
* Send text or email notifications for charge reminders, interruptions and full charge
* Display miles per gallon, electric only miles, and odometer readings
* Shows miles per gallon, EV miles and miles driven for last trip and lifetime
* Remotely start the vehicle to pre-condition the interior temperature
Notes Tony DiSalle, Chevrolet Volt marketing director:
"These two new features add to the suite of mobile application features for Volt that give Volt owners a personal connection to their car. Connecting customers to their cars is one way we're using technology to provide value and a real useful benefit to the Volt owner."