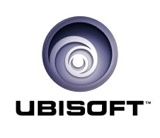 Ubisoft
, the games publisher behind the
new "always on" DRM,
has disappointed investors this week, reporting an almost 18 percent slide in revenue for the fiscal year.
For the year, the company posted sales of $1.1 billion, and a net loss of $54 million.
The loss was mainly due to increases in R&D, which rose to $376 million, up 36 percent year-on-year.
Ubi
says
its top selling game was
Assassin's Creed II
(
which uses the controversial DRM
) and moved 9 million units since launch.
Additionally, Ubi saw its market share in North America rise to 6.8 percent from 5.3 percent last fiscal year. Despite the growth, the overall market, which remains in turmoil, has not helped with ongoing sales, concedes CEO Yves Guillemot:
"The global economic crisis had a pronounced impact on the video game industry in 2009, which contracted by nearly 10 per cent year-on-year. Ubisoft's sales were hit particularly hard, falling 18 per cent over the full year despite a stabilisation in the second half of the year, when figures came in on a par with the corresponding period of 2008-09. This overall contraction in sales, combined with additional write-downs recorded for games already launched as well as for upcoming releases, led to a €60 million operating loss."
Despite significant backlash for their
DRM
scheme, Guillemot sees a strong 2010-2011 fiscal year:
"We forecast a return to profitable growth in 2010-11 with positive cash flow generation, driven by a games line-up that is more closely tailored to growth segments and based on strong franchises.We also expect to see the first concrete results from our investments in on-line games and services. Lastly, the upcoming launches of new consoles, including Natal and Sony Move, should enable us to capitalise on the technology investments that we have undertaken in recent years and re-energize the casual games segment. At the same time, we will continue to reorganize our studios and enhance our development teams' productivity."
Sales saw the biggest dip in Europe, with a 49 percent drop year-on-year.