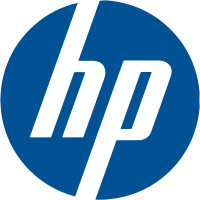 In April, giant computer manufacturer
HP
agreed to purchase
the struggling smartphone maker
Palm
for $1.2 billion in cash, including assuming Palm's debt.
Along with the purchase,
HP
was given full rights to Palm's patents and their
WebOS
operating system, which many argue is the best smartphone operating system available.
This week, following a strong quarterly earnings report, HP CEO Mark Hurd said the company plans to use WebOS in a variety of products, including tablets and Web-enabled printers.
In response to the deal, Hurd also added (via
EW
):
"[The proposed deal] isn't precisely a smartphone play, as I've seen some people write. It is, for us, strategically broader. We expect to leverage WebOS into a variety of form factors, including 'slates' and Web-connected printers."
"Slates" relates to the former working name for their highly-anticipated tablet,
which was recently scrapped
.
The first WebOS HP product
is expected
to be the
"Hurricane"
tablet, which should be somewhat like the "Slate" would have been, except running a streamlined WebOS variant.