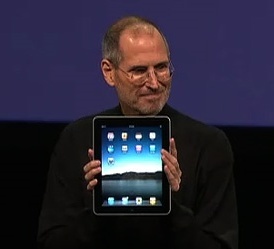 According
to
Piper Jaffrey
analyst Gene Munster, the
Apple iPad
is in extremely low supply in the United States.
Munster sent a note to clients on Friday claiming that the tablet was sold out or "in low supply" at 50 stores his team searched.

About 75 percent of all the stores checked were completely sold out of the popular tablet, with 3G models being sold out everywhere. The other 25 percent of stores had low supply of Wi-Fi only models, in a variety of capacities.

Says Munster: "We note that the stores have implemented a reservation system, by which customers can request to be placed on a waitlist for future iPad shipments, notified upon arrival, and given 24 hours to pick up the iPad."

That system normally takes anywhere between 4 and 7 days.

Additionally, Munster says he doesn't see the tight iPad supply easing until September.