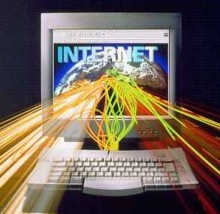 According to a new report from
The Diffusion Group (TDG)
, Americans will be spending more time watching videos online than via broadcast TV by 2020.
The report, titled
The Economics of Over-the-Top TV Delivery: How Television Networks Can Shift to Online Content Delivery
, says by 2020, viewers will be watching over two hours of online video daily, surpassing the time they spend in front of a TV.
TDG analyst Colin Dixon says
Americans only currently watch 22 minutes of video content online, as broadband Internet is still, for the most part, in its infancy.
The report cites the growing number of Internet-capable devices as the main reason for the strong forecast, including set-top boxes, HDTVs with the capability built-in, and
Blu-ray
players.
As the devices become more standard in households, consumers
"won't be thinking 'I'm watching online video;' they'll be thinking, 'I'm watching TV,'"
adds Dixon.