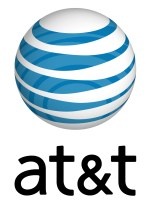 Davenport & Company analyst Drake Johnstone has made a bold prediction this week, saying that
AT&T
would lose up to 40 percent of its iPhone subscribers if the carrier was to lose its exclusivity pact on the
iPhone
and the smartphone moved to
Verizon
.
Says Johnstone in a
client note
:
"Over the past several years, AT&T indicated that 40 percent of its new iPhone customers came from other carriers. We estimate that AT&T has 15 million iPhone customers (as of Q-1 10) and believe that AT&T could lose as many as 6 million, or 40 percent, of its iPhone customers when Verizon begins selling the iPhone in 2011."
Because of these expectations, the analyst says:
"We are reducing AT&T's 2011 wireless subscriber additions from 6 million to 2 million (most of these new additions may be lower value connected devices such as eReaders instead of higher value long-term wireless customers), since we believe that Verizon could obtain Apple's approval to sell and provide wireless service for the iPhone as early as mid-2011."
While the numbers seem sensationalist, they could be a possibility. AT&T does have some measures in place to prevent such an "exodus," however. The company
just raised its ETF (early termination fees) to $350 for smartphones
, meaning leaving for another carrier could be a pricey transaction. Additionally, family-talk and business-discounted plans are hard to switch to new carriers with, and AT&T says about 80 percent of its customers have those types of plans.
Finally, there are still plenty of consumers out there that prefer the ease of a SIM card to
CDMA
activations.