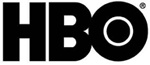 Sony
has announced that the
PlayStation Store
is now the first console marketplace to offer original content from
HBO
, the premium cable channel.
Owners of the
PlayStation 3
and the
PSP
handheld
can now
purchase individual episodes or full seasons of their favorite HBO shows, right to their consoles, through the PSN.
As of today, the first two seasons of "True Blood" are available, the first season of "Eastbound and Down," the first three seasons of "Big Love" and the first two seasons of "Entourage."
Additionally, catalog shows such as "The Sopranos," "Sex and the City," "The Wire," "Rome," "Da Ali G Show," "Curb Your Enthusiasm," and "Flight of the Conchords," are available, although not all seasons are available of each show.
Each episode costs $3 USD, with season prices varying.